Supported tags and respective Dockerfile links
How to use this image
This image is based on the Alpine Linux. For more information about this image and its history, please see github.
docker run -it --rm akorn/luajit:2.1-alpine

---
What is LuaJIT?
LuaJIT is a Just-In-Time Compiler (JIT) for the Lua programming language. Lua is a powerful, dynamic and light-weight programming language. It may be embedded or used as a general-purpose, stand-alone language.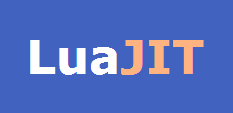 akorn