Free version of full mail server solution. POP3, SMTP, IMAP, Spamassassin, WebMail, WebAdmin

Full stack mail server solution with SSL TLS support. POP3s, SMTP(s), IMAPs, Spamassassin, Roundcube(HTTPS), SPF, DKIM with simple installation and web administration.
Note: dev branch is not backward compatible and should not be used in production
Screenshots
Web administration with email accounts and virtual domains: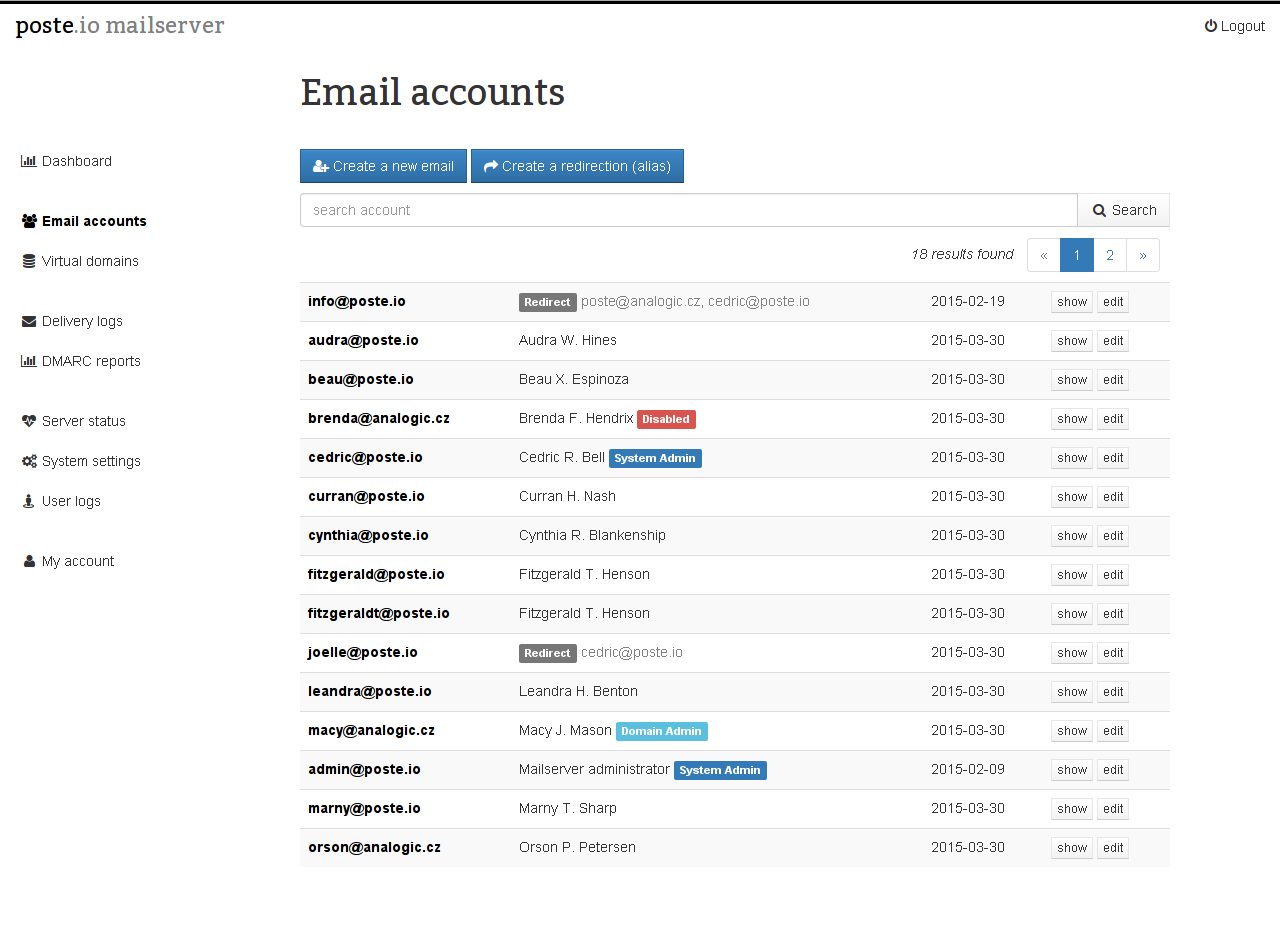 Email process log in log viewer (PRO only):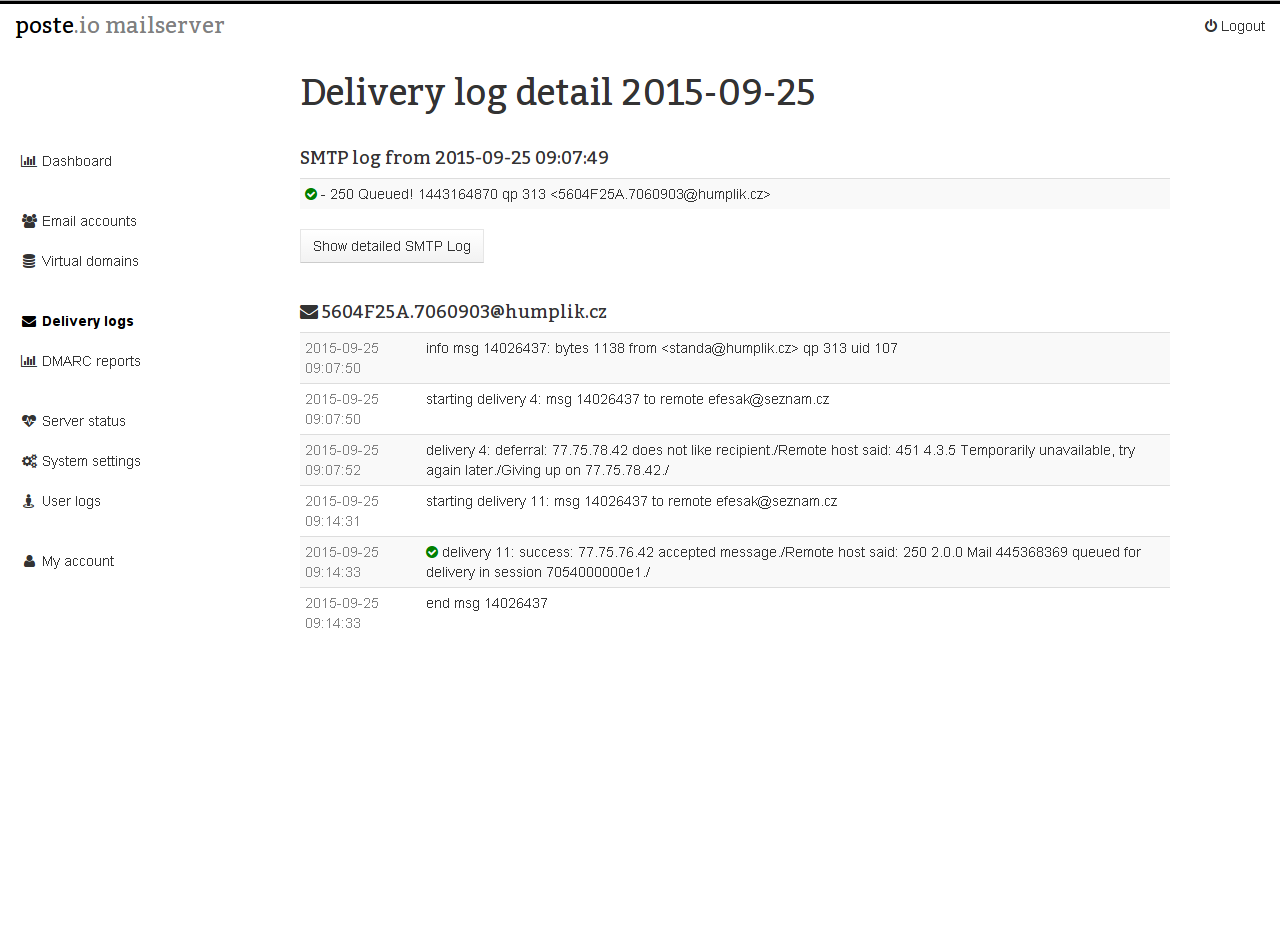 Want more?
Look at demo! https://poste.io/admin/login#admin@poste.io;admin
I want one!
Please see https://poste.io
analogic