Cobe.io monitoring agent for Docker Swarm and Kubernetes.
Cobe provides service-centric Intelligence into business applications running in a micro services environment. Identify anomalies, pinpoint impact and visualise interdependencies so you can restore service faster.
Demonstration
If you want to see service-centric Intelligence in action, in less than 4 minutes, watch this video: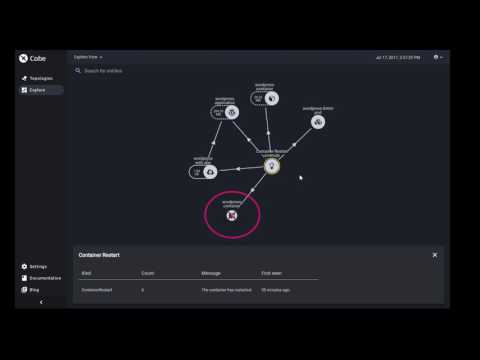 Get started
This image contains the Cobe Agent. To get started:
Sign up at Cobe.io for free.
Create a topology.
Select Docker Swarm or Kubernetes as your installation environment.
Follow the instructions.
Explore your Docker Swarm or Kubernetes cluster.
When you follow the instructions on Cobe.io, the agent will be configured automatically for your selected environment.
cobeio