a weather client for the terminal
Docker image for Wego, a weather client for the terminal
What is Wego
Wego is a weather client for the terminal. It uses worldweatheronline.com API to get the data.
Features
show forecast for 1 to 5 days
nice ASCII art icons
displayed info (metric or imperial units):

temperature
windspeed and direction
viewing distance
precipitation amount and probability

ssl, so the NSA has a harder time learning where you live or plan to go
config file for default location which can be overridden by commandline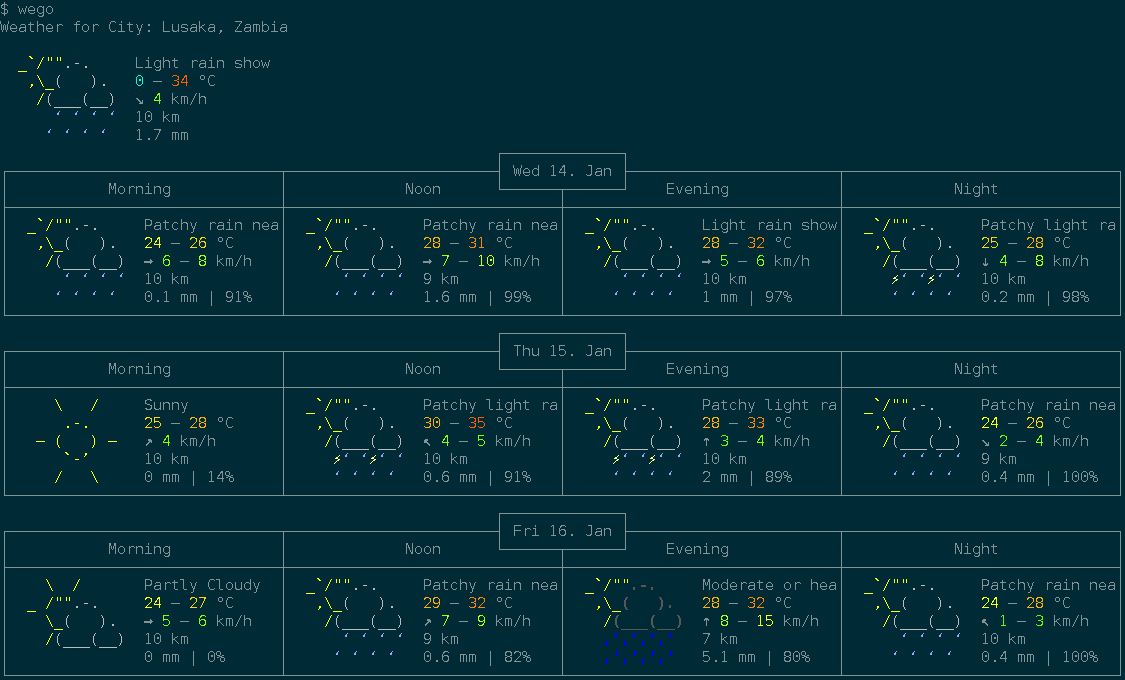 Usage
Wego requires an API key from worldweatheronline.com. Please register one here.
To run the container:
docker run -it --rm -e API_KEY=[API KEY] georgeyord/wego [DAYS] [PLACE]

Where:
API KEY is the key you copied from worldweatheronline.com
DAYS is the number of days to forecast, 1-5. It is optional, default value is 3 days forecast.
PLACE is the place you want to know the weather, example London
georgeyord