Monitor performance of ECMP leaf and spine fabric
What is Fabric View?
Fabric View is an sFlow-RT application that provides real-time monitoring of an ECMP or MLAG based leaf and spine network using standard sFlow measurements from data center switches.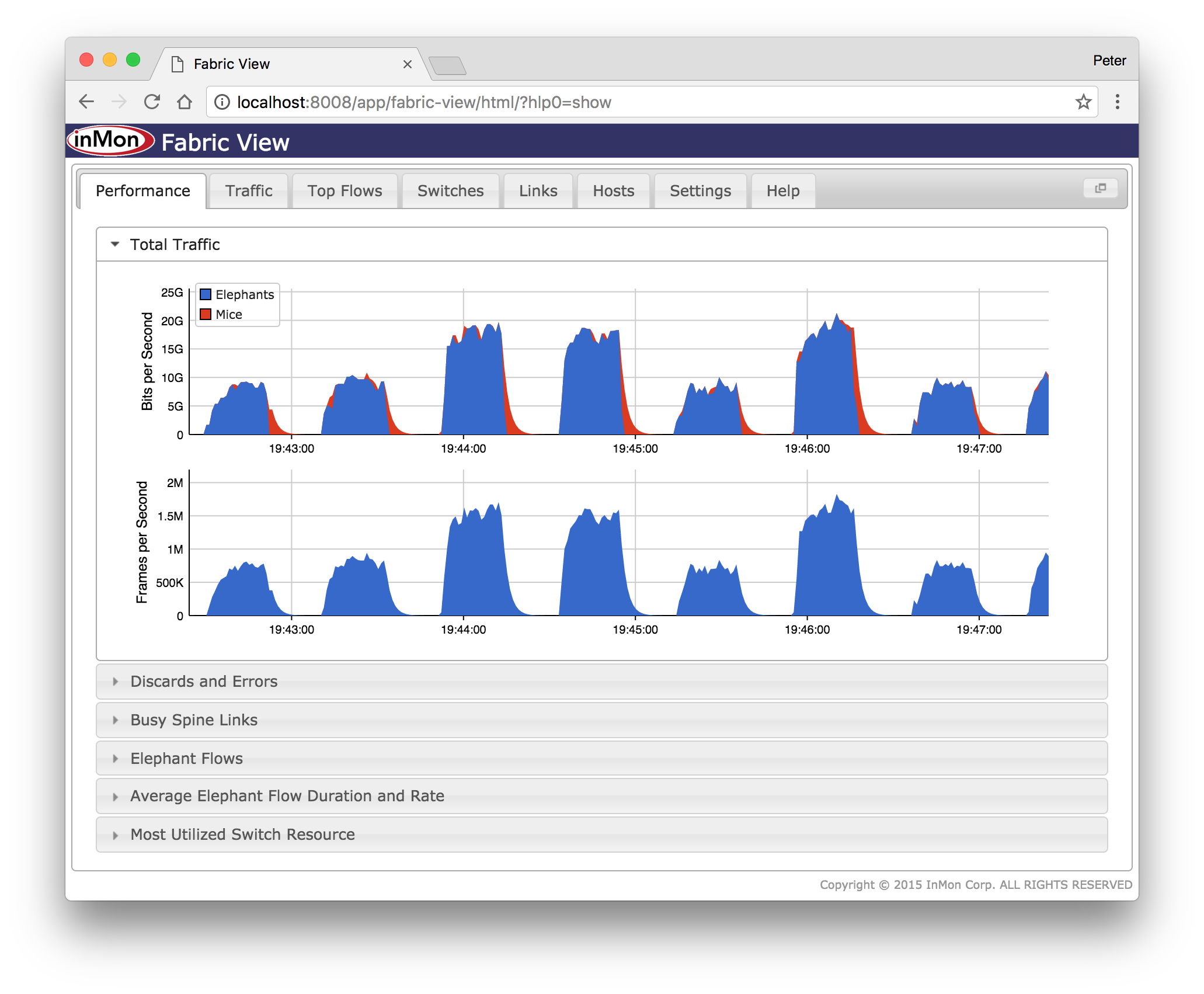 How to use this image
docker run -p 6343:6343/udp -p 8008:8008 sflow/fabric-view

Run the application to monitor live network data. Access web interface on port 8008.
docker run --entrypoint /sflow-rt/run_demo.sh -p 8008:8008 sflow/fabric-view

Runs demo using data captured from a 10Gbit/s four switch leaf and spine network.
License
Please read and accept the License Agreement before downloading this software.
sflow