SOS Solar Irradiance Example Database
SOS Solar Irradiance Example Database
This database contains in-situ data for Solar Irrandiance as well as data derived by several models. The data is located at a station in Signes, France, and contains data for the first two weeks of September 2015.
The provided data is an excerpt of the database provided on http://webservice-energy.org/. This platform is an effort carried out by the center Observation, Impacts, Energy (O.I.E.) of MINES ParisTech / ARMINES and also from the SoDa Team toward the Energy and Environmental Community.
Acknowledgement
The data contained in this sample database has been kindly provided by Solaïs.

Addtionally, we thank Mines ParisTech (i.e. Lionel Menard) for supporting the collection of the sample data.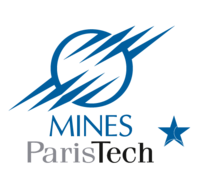 52north