Manage cache of active BGP routes
What is active-routes?
active-routes combines flow data from standard sFlow agents embedded in network devices with BGP route information to identify the set of currently active routes.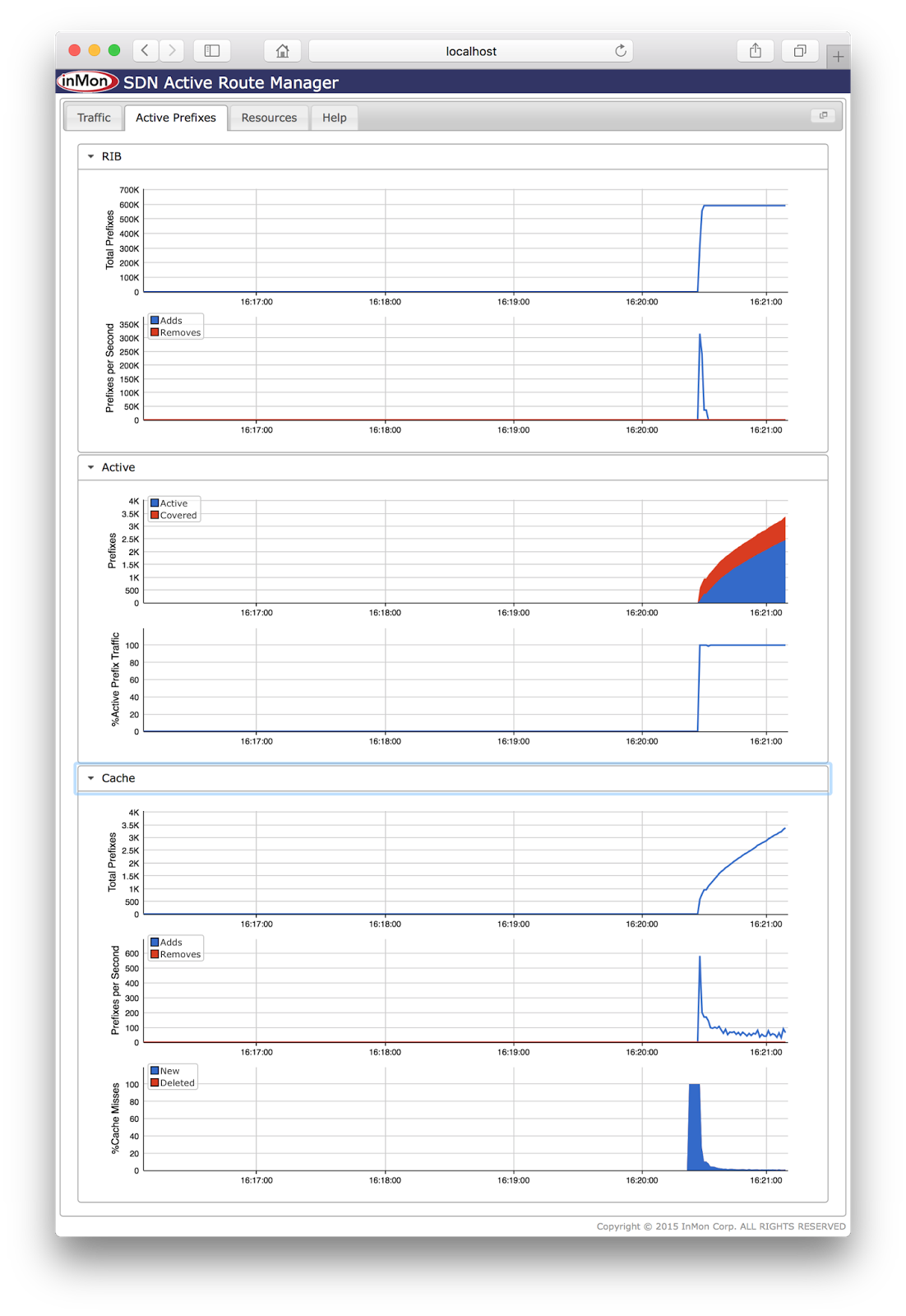 Internet router using merchant silicon and IPv6 Internet router using merchant silicon describe how to to use the active-route application to optimize use of limited hardware forwarding tables in a commodity switch.
How to use this image
docker run -p 6343:6343/udp -p 1179:1179 -p 8008:8008 sflow/active-routes

Access web user interface on port 8008.
License
Please read and accept the License Agreement before downloading this software.
sflow